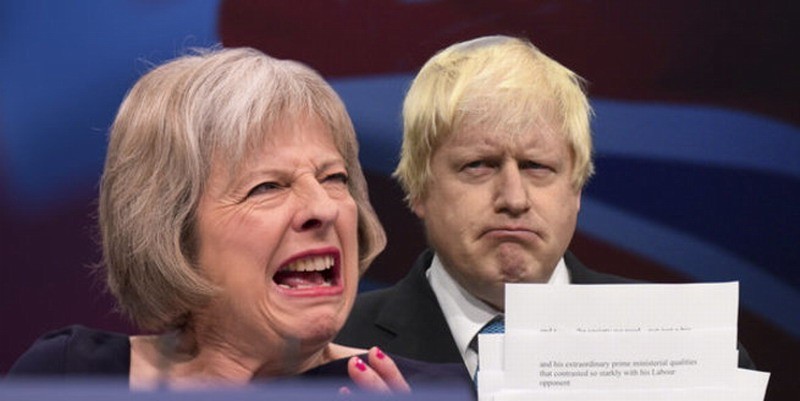 Британские политологи Ти Джей Коулз и Мэттью Элфорд в своей книге «Union Jackboot: What Your Media and Professors Don't Tell You About British Foreign Policy» назвали причину ненависти Запада к России. Отрывок из книги приводит издание «CounterPunch» в статье «US-British Threats Against Russia Have a Long History». Там откровенно пишут: «Вы не можете сказать общественности: "Мы ненавидим Россию потому, что они не делают то, что мы им скажем"». («But you can't tell the public that: that we hate Russia because they aren't doing what we say»). Сказать такое вслух они не могут, но вот истеблишмент об этом, похоже, думает постоянно. При этом грустит о том, что русские на роль британских рабов явно не подходят, и это вызвает там чувство разочарования…
Отмечается также, что в «Британии Россию считают врагом с начала XX века» — британские историки называют тот период «первой холодной войной». На тот момент страны также соперничали в отношении экономики и боролись за торговые пути, а после прихода большевиков к власти Россия стала представлять также идеологическую угрозу. Британские авторы скромно пропускают период соперничества двух Империй – Британской и Российской в предыдущие века, но и нынешнее их признание дорогого стоит.
В заключительной части материала авторы ставят перед своими читателями вопрос, который может для нас показаться примитивным, а на Туманном Альбионе способен кое-кому раскрыть глаза – ведь, о таком они даже и не думали: «Представьте, если бы Шотландия покинула Соединенное Королевство, и русские находились на нашей границе, проводя военные учения, предположительно, чтобы сдержать британское вторжение в Шотландию. Это то, что мы делаем в Украине».
Впрочем, раскрутка «русской угрозы» в британских головах, чем вполне результативно занимаются их идеологи, может, в конце концов, заставить публику поверить, что «русские уже в Шотландии»!